Three Day Notices for Property Managers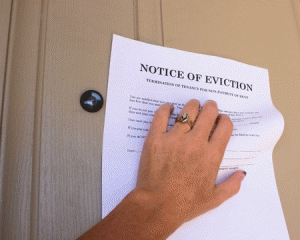 It is not a pleasant task to evict tenants who have not paid their rent. However, it is necessary. If a tenant does not pay rent or struggles each month to make the payment on time, as a property manager you are given the right to remove the tenants from the property so that you can find new people who will pay their rent in a timely fashion without any issues or difficulties.
In addition, if your property has been mistreated in any way or is found to be in an unsuitable condition, you have the grounds to evict the tenants that are living there.
Three Day Notices
Three day notices are often served before a final notice of eviction. These notices are great for removing tenants from the property in a timely fashion. The 3 days provides them with notice to leave within the legal realm. There are many advantages of giving tenants the 3 day notice including; it provides the person with enough time to make new living arrangements, it is legal so you will not be vulnerable to lawsuits, the eviction is rapid so a new tenant that is more suitable can move in quickly, if the person has not been paying the rent it is best to get rid of them quickly so that you do not end up losing more money on the property.
Serving 3 Day Notices
As a property manager it is best to have a professional service provide a 3 day notice to your tenant for you. This will ensure that the notice is served legally and you will be able to get the tenants out of your property without any type of drama.
If you own property you deserve to have tenants that are respectful and reliable. If necessary, serving a 3 day notice will help you get the tenants that you need.