What's the Difference between a 3-day and 7-day Eviction?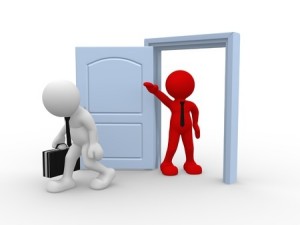 Being a landlord comes with a lot of different challenges, but it is worth it to be able to take advantage of this investment opportunity. One of the hardest things that a landlord will have to do is to deal with unruly or non-compliant tenants. Regardless of how in depth your vetting process is for tenants, in some cases you will have one that is less than stellar. When the time comes to evict, you need to be aware of the different types of eviction notices that are out there. Here are a few of the differences between a 3 day and a 7 day eviction notice.
The Three Day
The most commonly used type of eviction notice is the three day notice, which is used for renters who have not paid their agreed upon monthly payment. If you start to have an issue with a renter not paying on a consistent basis, then you will need to implement the three day notice. You will need to let the tenant know that you have put this in to effect and if they do not comply, you will have to involve the authorities.
The Seven Day Notice
Another very commonly used type of eviction notice is the seven day version. This notice is used for tenants who are not complying with the terms of the rental agreement. This notice will give the tenant seven days to vacate the premises. If they do not clear the premises within this time period, then you will need to call in the authorities to help you.
You need to make sure that every step that you take with the tenants is in compliance with the law due to the legal fallout that could occur if you do not.