Why You Should Hire a Local Private Process Server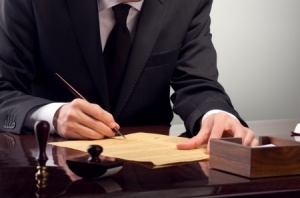 When you have court or legal papers that need to be served, it is important that you choose the right agent to handle the matter. In the state of Florida, only a registered private process server or sheriff's deputy can serve papers. There are several good reasons to choose a local private process server to handle your matter.
Local Economy
Choosing a private process server that is based in your state or town helps your local economy. It is always best to shop locally, so that money stays in your community.
Familiarity with the Area
Part of successful serving of papers is being able to find the person that needs to be served. A private process server who is very familiar with the area will have a much easier time navigating records, locating individuals, and finding their exact location.
Legal Requirements
Not all national process server chains have registered agents in Florida. You want to make sure that the person serving your papers is doing so within the guidelines set by the courts. Otherwise, service could be invalid, and your case could be dismissed. 
Familiarity with Florida Law
Different states have different laws regarding service of process. It is important that the private process server you choose is familiar with Florida law so that they can make sure your papers are served accurately and successfully. An accurate serve is the only way your case can move forward in the courts.
If you are in the midst of a legal matter and need papers served, we can help. We are locally owned and operated. Please contact us for more information or to get started.