Process Server or Sheriff? Making the Right Choice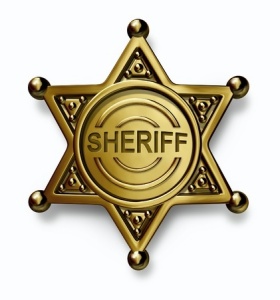 When you have legal papers that need to be served, you want to make sure that you are choosing the most accurate and timely method. In the state of Florida, you can have legal papers served by either a sheriff's department or a registered private process server. Here is what you need to know to make the right choice.
Timeliness
Sheriffs' departments have a lot of pressing responsibilities, and serving legal papers is just one of those tasks. Serving legal papers is not the priority of a sheriff's department. It is something that they do when they have time away from more important matters. Private process servers only serve legal papers. This means that in many cases, it is much faster to have legal papers served by a private process server.
Skip Tracing
A sheriff's department has limited resources for serving legal papers. If the individual who needs to be served is difficult to find, the sheriff's department will not find them for you. A private process server, on the other hand, will do skip tracing, either in house or through a private investigator, to find the individual and serve the papers as quickly as possible.
Where to Go
A sheriff's department is most likely to only attempt service at the individual's place of residence, or perhaps their place of employment if a company is being sued. Sheriffs can go onto private property even if trespassing signs are posted, whereas private process servers cannot. However, private process servers have the ability to track down the individual to be served at other locations and times that they might be found.
If you have legal papers that need to be served, you are much better off hiring a private process server in most cases. Contact us today for more information or to get started.