Types of Legal Papers You Might Need Served by a Private Process Server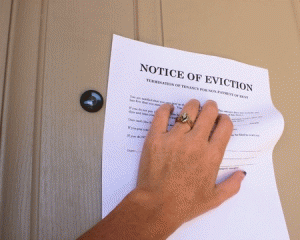 You may think that you will never need a private process server, but there are actually several situations in which you might need to serve someone with legal papers. Being prepared and knowing when you need a private process server is important, especially if you tend to handle these matters on your own without an attorney. Here are some of the types of legal papers you might need served when working on a case on your own.
Evictions
If you are a landlord with only a few properties, you might not have an attorney or property management company to handle your evictions for you. In Florida, initial three-day and seven-day eviction notices can be posted to the door by the landlord without a process server. However, if they do not remedy the lease violation or leave the property, you will have to file with the courts to have them removed. The court notice must be served by a private process server.
Family Matters
Whether you are getting a divorce or suing for custody, you will have to serve legal papers to the respondent to notify them of the legal action that has been filed as well as the court date. Most often people use attorneys for family matters, but if you have a simple divorce case that you can handle on your own, you will still need to hire a private process server to serve the court documents.
Lawsuits
The most common type of legal case for people to handle on their own is a lawsuit. If you are suing someone in small claims court, you may not feel that you need an attorney. Yet there are certain aspects of the case that must be handled appropriately, and one of these is proper process service of the legal papers notifying the defendant of the legal action against them.
If you have one of these or other situations in which you need legal papers served, contact us today for more information or to get started.